Omega-Sector Company glad to present new modern Gaming Center "#1" introducing to Kazakhstan Gamers most powerful technical supply, qualitative services and entertaiment features (Stage, Techno Desk, Rock Band : Xbox 360). 160 machines with Intel® Core™2 Duo 3Ghz E8400 & GeForce 9800 GT 1024 Mb PCI Express on board are serving happy visitors. The new internet cafe is situated in the center of Almaty city, Kazakhstan.
Let's take a look on it!Outside look.

Before the Opening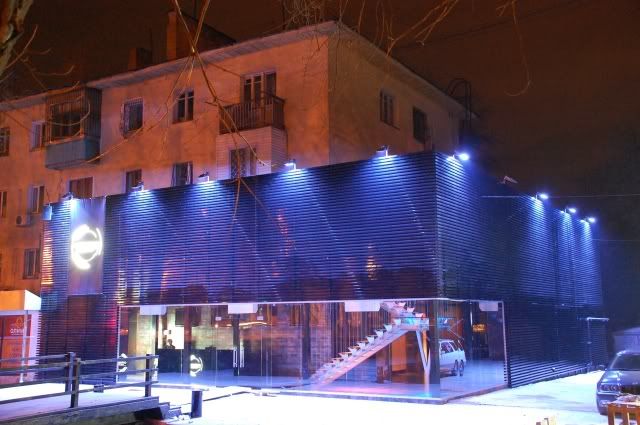 1st visitors
What we'll do without Kazakhstan Garena Shop? On photo Mambet and two happy customers
Fast and Furious Machines
Rock Band based on Xbox 360. Let's learn some music!
Go check 2nd floor
Modern stage for two teams (10PC) and 2 PC for judges